Join us
Lagardère Travel Retail in the UK and Ireland is constantly looking for talents to participate to the exciting development of the company. We welcome a vast diversity of backgrounds, points of view and experiences in every location.
Strong values
Our company was founded on strong core values – Team spirit, Enthusiasm, Ethics, Innovation, Agility and Excellence
We place tremendous emphasis on nurturing relationships and loyalty not only among employees, but also with our business partners and the communities we serve.
Professional possibilities
From our corporate offices to the sales floor, our diverse, fast-paced, and results-focused teams create environments that strive to provide first-class customer experiences
We strive to give back to our team members through challenging career opportunities, training and development and recognition for their commitment.
We are committed to providing our teams with a strong feeling of well-being at work.
Training
We are always looking to improve our employees' business and managerial skills so that they are able to adapt to changing customer expectations and behaviors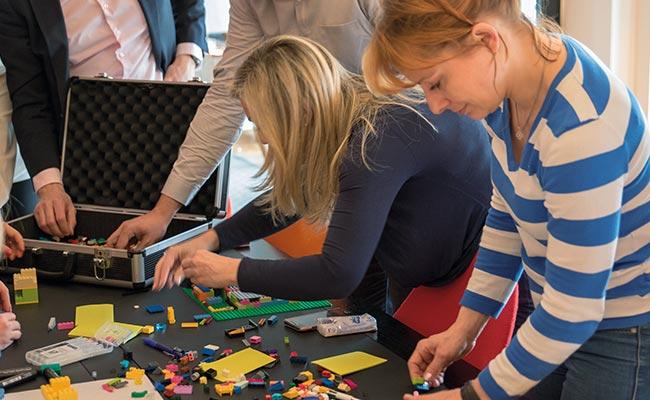 We offer ISO 9001-certified training by Bureau Veritas for our duty-free and fashion sales teams, and by AFAQ for our travel essentials and food service managers, to ensure a common standard throughout our networks.
The Lagardère Travel Retail Academy aims to develop the skills of the group's senior managers and high-potential staff, gathering participants from across Europe, North America and Asia. Inspired by learning expeditions, the program combines academic training delivered by internationally renowned experts and discoveries in the field.
Recruitment
The information collected from this form is subject to a computer processing, based on your consent, for the management of applications for positions within the company Lagardère Travel Retail UK&Ireland. Fields marked with an asterisk are mandatory - their non-intelligence makes it impossible to process the request. The recipients of the data are the Human Resources Department of Lagardère Travel Retail UK&Ireland and other members of the group involved in the recruitment process, as well as their service providers. The data are kept for a period of 12 months. In accordance with the applicable regulations, you have the right to withdraw your consent, as well as access, rectification, deletion, opposition, limitation and portability of your data to a third party provider if applicable, as well as the ability to set guidelines on the fate of your data after your death. You can exercise your rights by contacting the controller: Human Resources Department of the company Lagardère Travel Retail UK&Ireland, at the address 346 Kensington High Street W14 8NS, London, United Kingdom. You can also contact the representative for the protection of personal data of the company Lagardère Travel Retail SAS at the address b2bcomm@lagardere-tr.com. In the event of litigation, you have the right to seize the National Commission of computing and freedoms.
In the UK & Ireland, Lagardère Travel Retail is operating from London Luton, London City, Belfast International, Birmingham, Glasgow and Dublin airports, and from Dublin & Rosslare ports. To keep our stores growing, to develop and promote their field of activity, we are permanently looking for men and women who are true ambassadors to our brands. If you would like to work in an international environment, meet with worldwide customers seeking luxury brands and high quality of service then please contact Michele Hunter.